Living in 2021, the amount of choices you'll get for absolutely everything can be staggering. The water bottle market is no different. There's just so many options. You can get water bottles made of glass, plastic, steel, insulated, non-insulated, flavored with absolutely any fruit you can think of, lavender scented, customized and more. It can get quite confusing when you're out shopping and see an aisle stacked with variety of water bottles but you're clueless as to which one might be the best. 
Water Bottles are generally made up of either of the three materials – Plastic, Glass and metal (Stainless Steel). All the three materials have their pros and cons but one's definitely ahead of the game. Now by this time, we've already established globally that plastic bottles are a big no! So, the remaining options are glass and stainless steel. Read on to find out why stainless steel water bottles have been winning the race. Further what are the features you need to look for to choose the best stainless steel water bottle in the market. 
Why Stainless Steel Bottles Are Better Than Glass Water Bottles?
1. Last Longer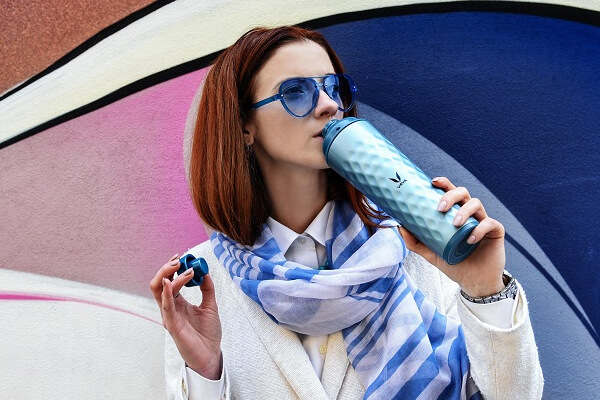 One of the key benefits of using  stainless steel water bottles is that they are more durable and have a much longer life span than glass water bottles. Glass bottles break easily, require gentle handling (which means it's already a liability in a house with  kids around), and are also more difficult to clean up when they break. Glass water bottles are prone to quick wear and tear and hence need more replacements as compared to stainless steel water bottles.
2. Come with Insulating Properties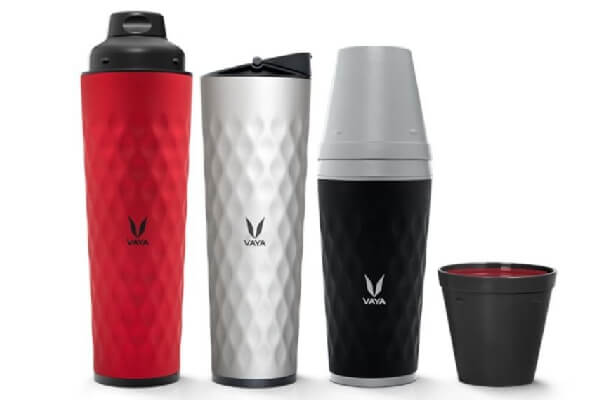 Another advantage of using stainless steel water bottles over glass bottles is that they come with built in insulation. They are able to keep the drinking water or any drink at a desired temperature for extended periods of time. Temperature control and vacuum insulation are the properties that you should desire in your water bottle. Glass bottles do not have them. Whether you're on a long hike or are busy running around the office all day, you can always use your steel water bottles to keep your tea/ coffee warm for long hours of a hectic day.
3. Safer for Your Health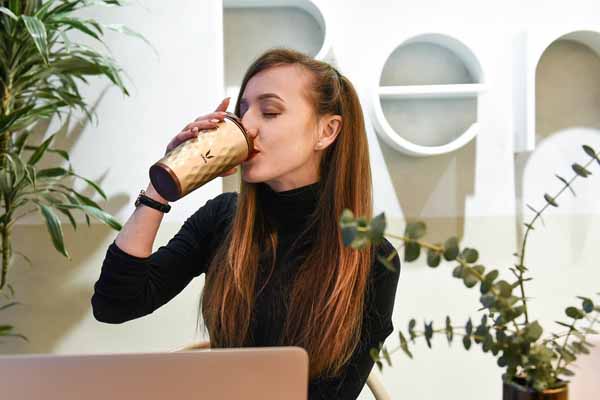 Good quality stainless steel water bottles do not contain BPA, or other chemicals. They are also corrosion free. These bottles are also safe for everyone including kids and pregnant women. Also, stainless steel is entirely toxin-free and prevents bacteria growth which keeps the water safe. Some glass bottles may leach silicone compounds into the water. Even though they're not harmful, mostly, why take the risk? Say, yes to steel! 
4. Weight
Being lightweight is another advantage that stainless steel water bottles have over Glass water bottles. Glass bottles are relatively heavier and more difficult to carry. This may be extremely inconvenient, especially if you're travelling and want to keep your backpack as light as possible. Having to carry it around all day may be tiring. One solution may be is to purchase a model that comes with an optional carrying strap, but as mentioned before, glass water bottles are not shock absorbent. They can easily break if they accidentally fall from the strap. Stainless steel water bottles are relatively lighter, come with straps AND are also shock absorbent. 
5. Retain Temperature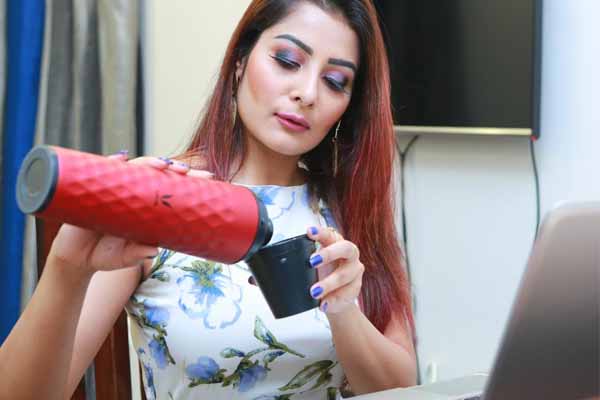 Unlike glass water bottles, stainless steel water bottles when insulated retain the temperature of drink. They have temperature control. If you pour a hot drink inside, then it keeps the drink warm for about 12 hours. You can carry hot or lukewarm drinks/ water on the go. Glass water bottles have poor temperature control. 
6. No Dripping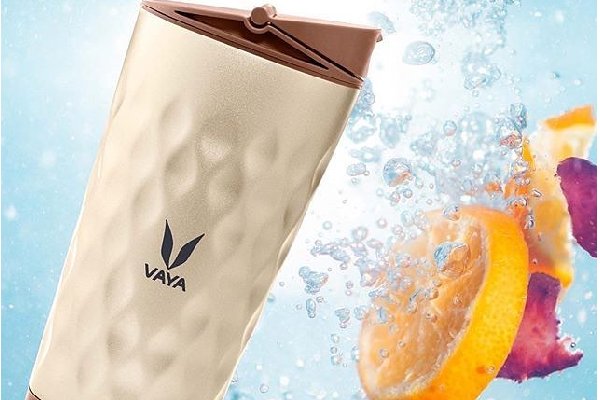 Glass bottles suffer from the problem of dripping that occurs due to condensation. You place your glass water bottle on a cloth and it'll just wet the sheet. Now, apart from the problem of breaking, you also have to deal with water marks and wet hands. Who wants to reach into their purse and get their hands wet every time they're taking out their water bottle. Stainless steel water bottles do not drip! No water droplets outside the bottle. 
7. No Scratches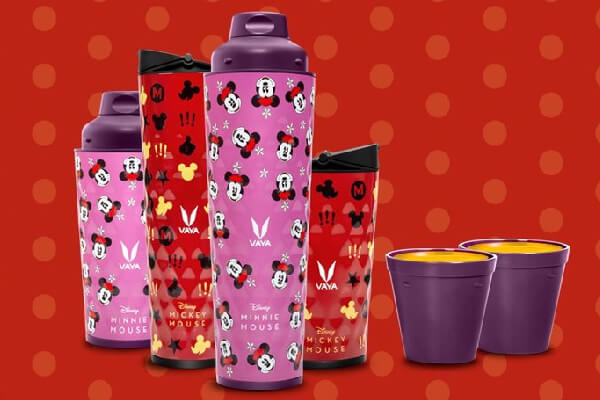 Glass Bottles aren't scratch resistant. You can easily get their designs faded or scratched over time. Stainless steel water bottles are scratch resistant and the design stays new for a long period of time. 
8. Personalization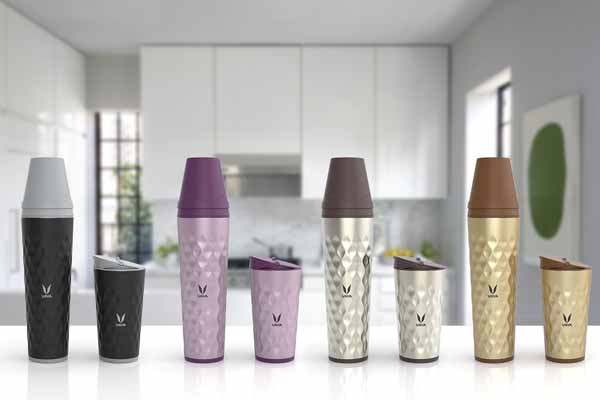 Stainless steel water bottles can help you drink more water, and in style! Unlike glass, some stainless steel water bottles can be personalized, with your name etched on the surface of the bottle.
9. Cheaper and Better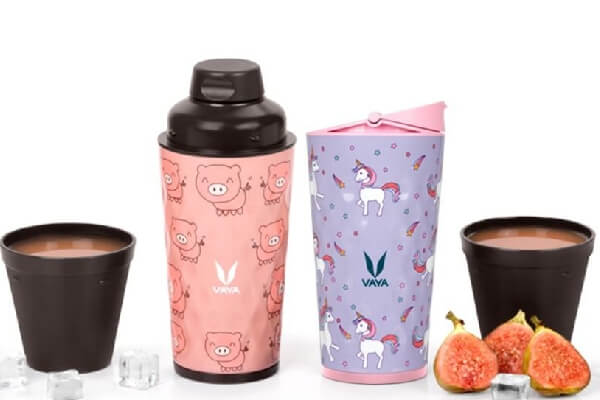 Stainless steel water bottles are relatively cheaper and also provide the same services, if not more, as its competitor (glass water bottles). Glass is more expensive and also lasts for a shorter period. Doesn't seem like a good investment, does it?
10. Adjust to Your Lifestyle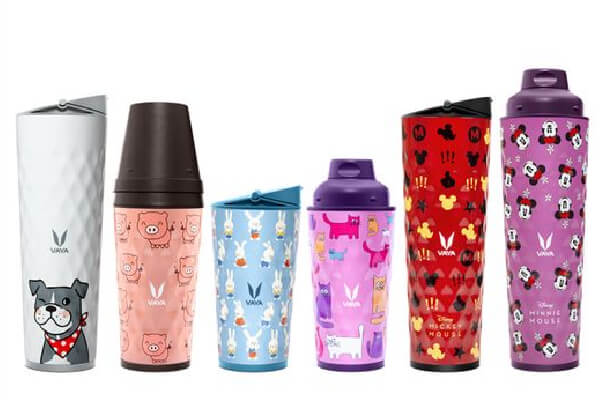 Unlike glass bottles, stainless steel water bottles adapt to your lifestyle habits and activities. For example, if you're keen on travelling and go on hikes every weekend, then you'll need a water bottle that is unbreakable. Further you'll need a water bottle that does not heat up your water in warm temperatures. Stainless steel water bottles keep your cold water cool for a long time even at extremely warm temperatures. What's more? They're easier to carry and a lot lighter. 
Last Words
It's clear from all the benefits listed above that a stainless steel water bottle is the best option for you if you're looking to switch from a glass water bottle or a plastic water bottle. From health and lifestyle benefits to being available in more varied colors, smart tracking and saving money. You're able to personalize your stainless steel water bottle such that it fits your daily needs.
Once you find the stainless steel water bottle that best suits your needs, there's no need to worry about having to change it up anytime in the near future.