With the arrival of monsoon, you witness a new charge, a new change in the atmosphere. The smell of earth after fresh rains hit the ground feels like home, doesn't it? Monsoon is here, and it is time for bouts of drizzling, the emerald tint in the leaves, muddy pools, cloudy mornings, the sound of pitter-patter on the roof, cool wind blowing around, and of course it is time for hot beverages and some mouth-watering snacks!
Monsoon season isn't just perfect to fill your hearts but also your tummies! The best part of a rainy day? The aroma of myriad versions of pakoras, the soft-and-spicy vada pav, the simple and versatile bhel, all wafting through your kitchen while you are sitting near your window or your balcony getting geared up to enjoy the downpour! Here is a list of hot and spicy snacks that will make monsoon more exciting than it already is! A casserole with air-tight lid will make a great home for the lineup of delicious snacks listed below, choose one that will seal the warmth and flavor both for you to enjoy a bit later! Make a batch, store them in a casserole and you are all set for an evening on your porch or balcony while it's raining outside!
1. Samosas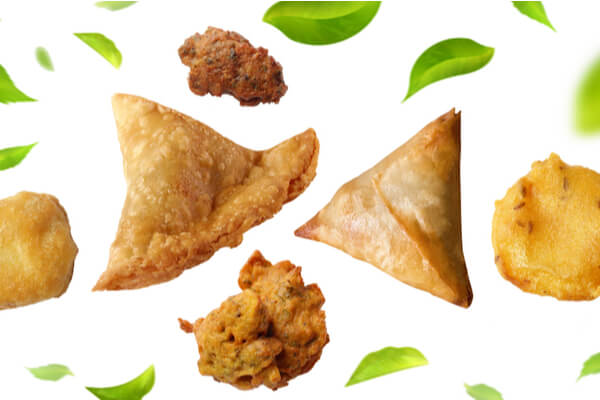 Love samosas? You would love them more during monsoon! Mutton, potato, peas-potato, chicken, corn, onions – whatever the filling is, make it spicier to balance out the dip in temperature outside!
With crunchy outer layer and a soft-and-spicy filling inside, this monsoon-ish snack is all you need to satisfy your cravings for a fabulous fried snack! Once you have the filling of your choice (it could be an all-veggie stir fry, or even better boiled potatoes dunked in Indian spices) handy, start preparing your pastry dough. All-purpose flour or wheat flour, salt, oil and water are all you will need to prepare the pastry dough. Knead into a consistency similar to that of roti dough, make small fist-sized balls out of these and roll them into thin evenly spread sheets. Cut these sheets into halves (you will need semi-circle sheets to fold them into cone!). Roll them into cones, stuff the cones with the fillings, gently sealing the edges with your fingers. Deep fry them in oil and serve along with some mint or tamarind chutney.
2. Banana or Onion Fritters/Pakoras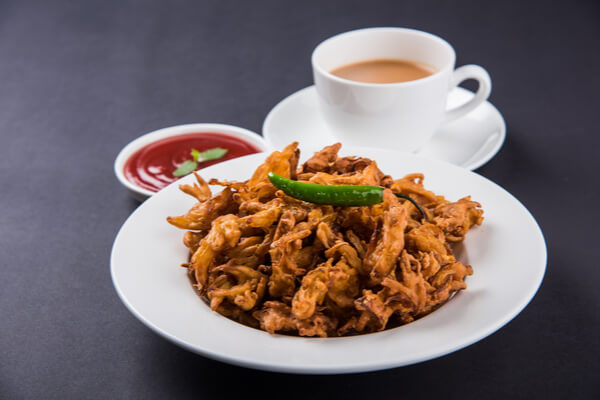 Ask around and you will see that pakoras or fritters are the most preferred snack on a rainy day. Plump, soft and yet crunchy and crispy, pakoras easily is one snack worth ditching your dinner for! Indispensable dish in most Indian households, Pakoras also called Pakodas, can be made with most veggies -spinach, banana, potato, onion, or even zucchini!
Mix gram flour, rice flour, red chili powder, ajwain, and finely chopped ginger, green chili, coriander leaves together. Make a batter out of it, in a consistency slightly thicker than your idly batter. Now that your batter is ready, it is time to move on to the interesting part. You can choose julienned onion or sliced potatoes, raw banana, brinjal or all of these finely chopped together, mix them with the batter and deep fry until golden brown! Spiked with chili powder, this snack is perfect for any day, although it does taste great on those days when rain washes over your city accompanied by chilly wind!
3. Roasted veggies or Corn Bhel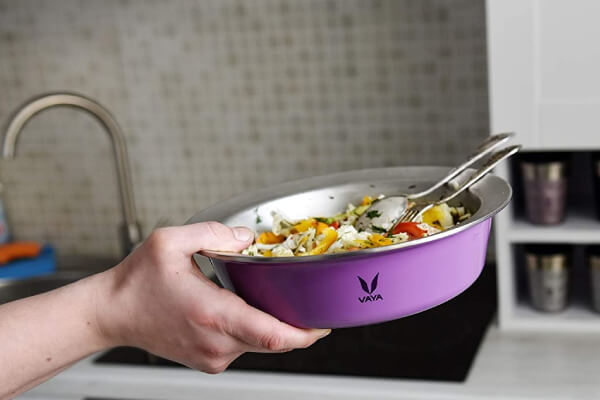 The image of roasted corn with lemon, salt, and red chili powder during monsoon season is absolutely unavoidable. The streets are filled with vendors roasting corn, and honestly, the alliance of corn and rains is mouth-wateringly amazing!
As mentioned, roasting corn and slathering it with lemon juice, salt, and red chili powder is one option. But if you want to try a different approach to corn, then you can try the corn bhel. To make corn bhel, mix chopped raw mango, onions, tomatoes, cucumber, boiled potato with corn flakes, chaat masala, dried mango powder, and salt in a bowl. Add chopped coriander leaves with a dash of lemon juice and serve with some sev! This snack is crunchy, tasty, and tangy, summing up to be the ideal snack for a showery evening.
4. Aloo Tikkis
Although not confined to monsoon, aloo tikkis make an exceptional snack for the rainy season.
Mix mashed potatoes, salt, and green chilies in a bowl. Knead them gently and make small round balls out of it. Press these balls flat using your palm. Mix gram flour, refined flour, salt, and water to make it into a thick batter in another bowl. Dip the flattened potato balls first in the batter followed by breadcrumbs. Deep fry until golden brown. Serve with ketchup and a cup of hot tea!
5. Baked Kachori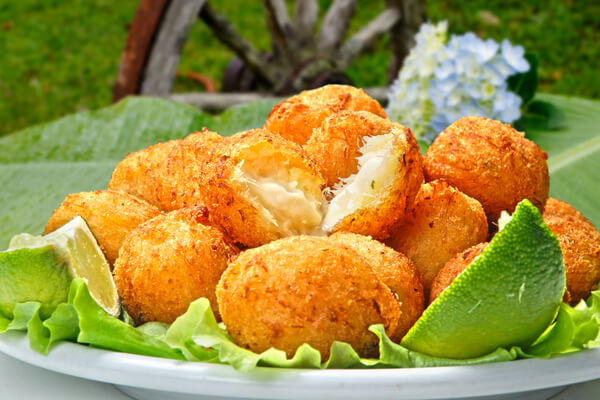 Kachoris originate from Rajasthan and make for a filling, tasty snack! The real taste of kachori lies in the chutneys it is served with, and it tastes better while it is hot. Prepare some green chutney and tamarind chutney for the perfect evening monsoon snack!
To prepare, crush split black gram, green chili, and ginger coarsely in a chopper. Heat oil in a wok and add the crushed mixture and asafetida along with water, cumin powder, coriander powder, fennel powder, red chili powder, and salt. Cook till dry. In another bowl, make a dough of refined flour, baking powder, ghee, and salt. Make balls from the dough and roll them. Add the filling in the puris and seal them close. Press them a little flat and grease them a little with ghee. Place them on a baking tray and cook for 15 minutes until they turn golden brown. Serve them hot with tamarind and mint chutney!
6. Vada Pav
Vada pav, an easy anytime snack does taste great along with hot chai or coffee! A batata vada (potato vada) sandwiched between two slices of pav with considerate amount of tangy and spicy chutneys, vada pav makes a great snack for the rainy days! So, how about treating your family to this popular Mumbai street snack?
For the deep fried vada, boil potatoes and cook well with your garlic onion base. To bring in a hit of flavor, you can make a chutney out of tamarind, white sesame seeds, red chilis, desiccated coconut, roasted peanuts and chili powder. Apart from this, make a batter out of gram flour, salt, red chili powder, and baking soda. Take a flattened ball of sabji, dip it in batter and deep fry until golden brown.  Sandwich the vadas between slices of bread or buns coated with mint chutney and tamarind chutney! Your home made vada pav is all ready to serve. You can make the vadas and store them in a hot case so you can serve this vada along with pav and chutney when you are ready!
7. Vegetable Momos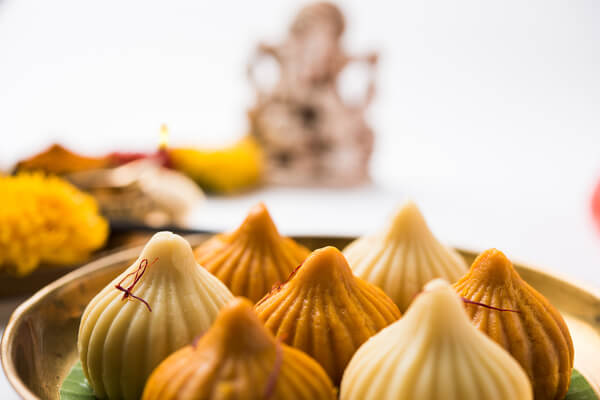 A favorite snack for many, momos is nothing but steamed dumpling with a delicious filling inside! Hot steamy momos along with chutney and sauce as accompaniments is the next thing best to a piping hot beverage on a rainy day!
Make a dough with all-purpose flour, baking powder, and salt. To a pan, add oil, minced garlic, onion and cook along with chopped carrots and cabbage until glossy. Add soya sauce, black pepper, vinegar, and salt after you turn off the flame. Make dumplings out of the dough, fill it with mixed veggies and steam for 10 minutes. Serve with some chili sauce!
8. Spring Rolls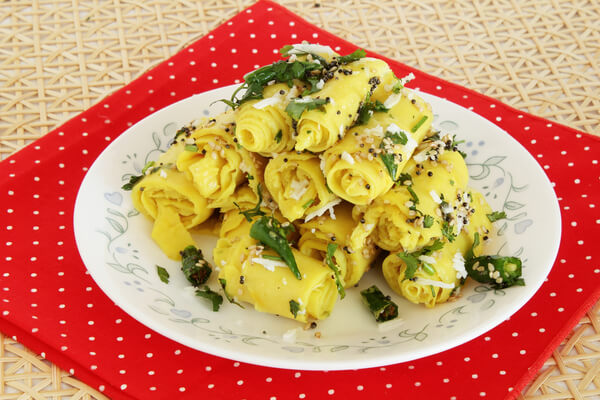 Yet another popular street snack to add to your list, spring rolls don't only make great starters but also make an amazing snack for your rain filled evenings. Make a batch of spring rolls and serve them with some coffee and ketchup to make a rainy-day evening just perfect!
Cook spring onions, ginger, and green bell peppers in olive oil. Make sure you drizzle some balsamic vinegar over it. Blend parmesan cheese, salt, pepper, and breadcrumbs with some sundried tomatoes and olives. Mix the bell peppers and spring onions. Make rolls out of the spring onion cheese mix. Dip them in corn flour paste, and fry till they turn golden brown. Serve with a basil dip, and you are in for a hot fried treat!
9. Spicy Chicken Wings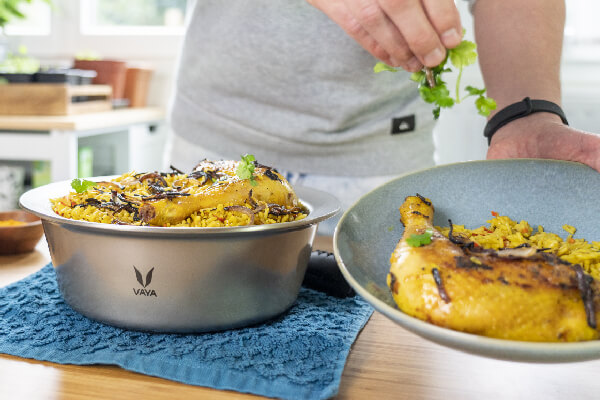 Juicy in the center and crunchy on the outside, spicy chicken wings is one delicious snack that you can rustle up quickly. You would be reaching out for more and can never stop with one when it comes to this chicken dish!
Marinate chicken with olive oil, ginger-garlic paste, chili powder, turmeric powder, coriander powder, salt, and cumin powder. Sear chicken wings in hot oil. In another pan, add some oil, coriander seeds, cumin seeds, and dry red chilies. Smear the roasted spices and onions above fried chicken. Drizzle lime, water, and sugar and garnish with coriander leaves.
10. Fruit Tikka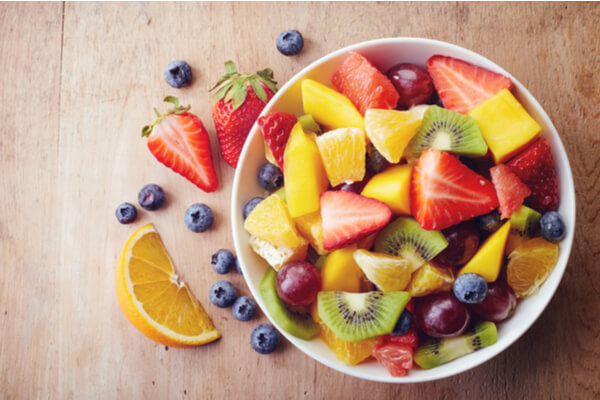 Nutritious and delicious fruit tikka makes for an excellent snack for an evening filled with pouring rain and conversations.
Mix mustard oil with malt vinegar, balsamic vinegar, sugar, pomegranate seeds' powder, crushed black pepper, roasted cumin powder, and red chili powder. You can also add black salt, honey, asafetida, salt, roasted chickpeas or lentil's powder to this mix. Cube your favorite fruits all in similar size, marinate with the spice mix you got ready earlier. Bake the fruits in oven or grill them. Serve warm!
A warm delicious snack and a hot beverage to go with it is the best company one can ask for on days when it is pouring outside! What makes these snacks ten times more delicious is a casserole that will keep it warm for a few hours and company in which conversations keep pouring in as steady as the rains lashing outside! Go for it, make a few of these snacks and enjoy the monsoon season to the fullest!