Packing for that long-awaited beach vacation? A beach trip is a perfect option to rejuvenate your mind and body. Beaches are at the top of almost everyone's holiday bucket as they are beautiful and breezy. It is also a great way to have fun with your loved ones while safely socially distancing during such tough times of pandemic. Whether you plan to stay close to home or flying to your dream beach destination far away, you may need some beach essentials. If you thought a water bottle and some sunscreen is all you will need to spend a few hours on the beach, continue reading this article to understand how you can make your beach trip more interesting!
Though there are some obvious items to pack for the beach, we've come up with a list of 10 essentials that you must carry in your bag. Just a little planning can go a long way and our selection of beach essentials for summers will have you ready in no time. Let's dive straight into the must-haves for your beach bag
1. Waterproof Wet Bag
You may not want to sit far away from water just to protect your belongings and a multi-functional waterproof bag can be your perfect companion. You can use them to store your gadgets and other valuables or for wet swimsuits.
2. Waterproof Phone Case or Underwater Digital Camera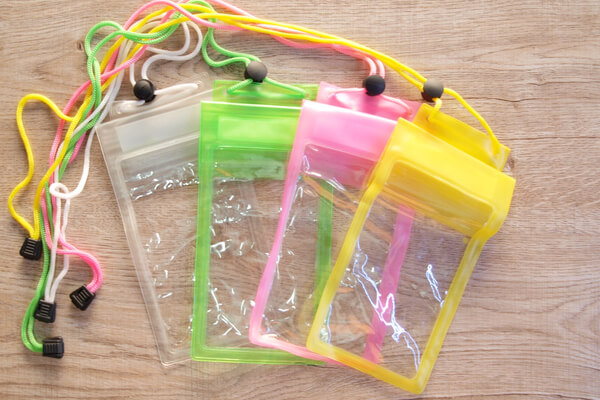 What a holiday without those beautiful clicks that you can treasure forever and a waterproof phone case or underwater camera can help. These pouches feature a simple snap and lock closure and offer full functionality.
3. Beach Bags and Accessories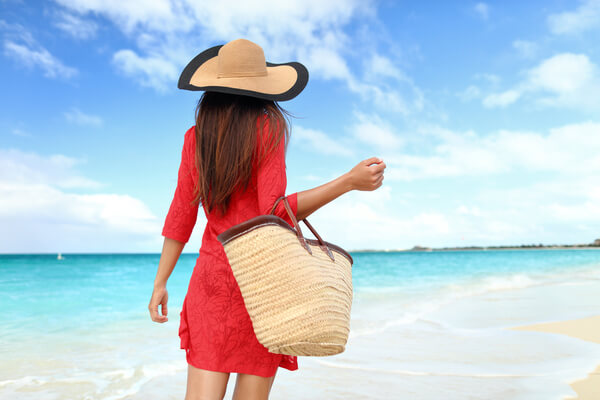 Investing in a good beach bag that is roomy yet lightweight will save you from every hustle while you're enjoying. These multi-purpose bags will not only hold your stuff but also contains an extra cooler.
4. Swimsuit Cover-Up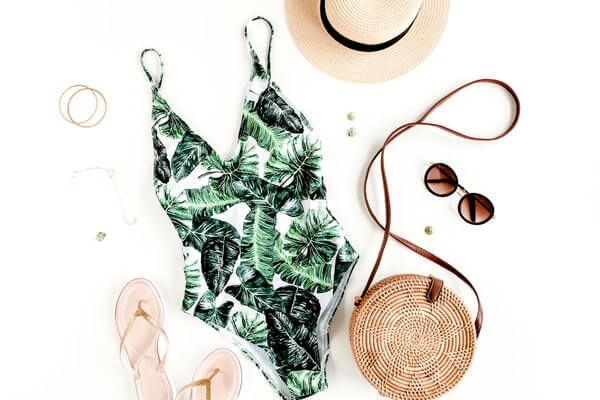 Swimsuits are basic while going to any beach but a cover-up can add that extra charm. Pick a flattering and comfortable cover-up that you can wear anytime and wander places without having to worry about changing clothes.
5. Portable Chargers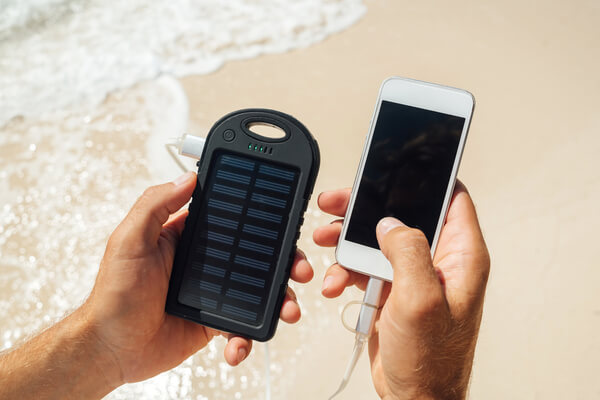 Having fun at the beach can certainly drain your phone or camera batteries, so a portable charger will always come in handy. You can go for lipstick-sized chargers as they can hold multiple charges and do not occupy large storage space.
6. Beach Umbrella
Though you will find a lot of places with umbrellas, it is always wise to bring some sort of shade that you can use anywhere. These umbrellas anchor into the sand and large enough to provide a lot of shade to you as well as your loved ones.
7. Personal Care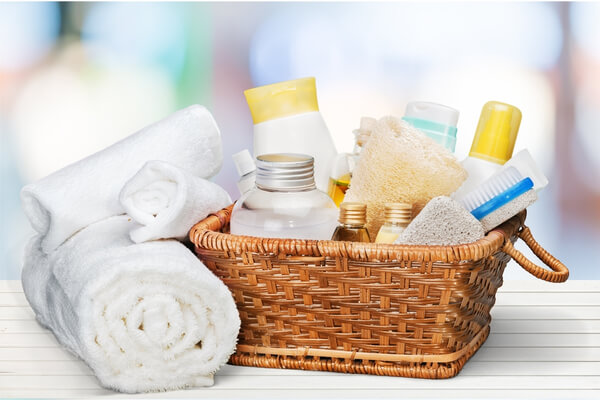 While enjoying at the beach, your skin is exposed to water and UV rays which means you need to take care of it. Don't forget to keep with you some good sunscreen, a hand-held fan, rash guard, deodorant, first-aid kit, toiletries, etc.
8. Water Bottle
Taking with you a good water bottle will help you stay hydrated even when you are middle of nowhere. A stainless steel insulated water bottle can be a perfect idea as these bottles are meant to keep the beverages at your desired temperature.
9. Anti-Covid-19 Hygiene Products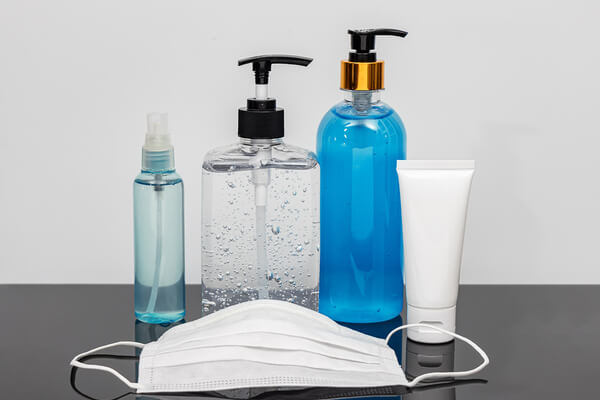 Well, it is good to be prepared with some good-quality hygiene items. Make sure you have masks, disinfecting wipes, hand sanitizer, disposable plastic gloves, ziplock bags, and some cleaning supplies.
10. Clothing & Accessories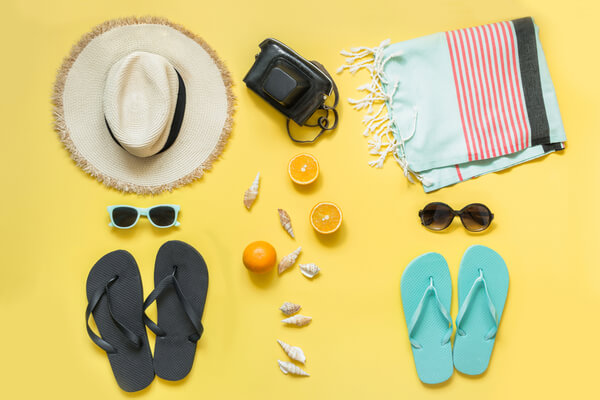 There are some clothes that you shouldn't forget in your cupboard while going on a beach trip in summer. Pack some swimsuits, t-shirts, shorts, sundresses, dinner outfits, light jackets or wraps, robe, pajamas, slippers, sandals, sun hat, etc.
The above-discussed are some basic things that you are going to need at the beach, there are some more things that you may consider while packing. Check them out…
Canopy or tent: If going with Babis or toddlers 

Beach sheet and towels 

Beach chairs 

Beach toys

Floats 

Food and drinks 

Garbage bags

Portable lockbox 

Selfie stick 

Portable speakers 

Cords and chargers 

Books or magazines 

Portable cooler 

Beach sport games
Beach Packing Tips
When the sun is shining, many people head to the beach for that fresh air and enjoy a day of building sandcastles. They just want to swim and splash the heat away by indulging in water sports activities. If you are planning a beach trip this summer and want to enjoy it to the fullest, plan and pack accordingly.
Make sure that you pack light and breezy clothes as they will dry quickly and not give any rashes. It is always good to skip those faded and raggedy tees while going on a beach vacation. Instead, try something fresh and floral as this will keep you feel cool during those scratchy summary days.
Though no beach vacation is complete without a swimsuit, it is wise to take something dry to wear. You can carry some lightweight shrugs, wraps, t-shirts, or cover-ups to change instantly. For footwear, it is good to pack some comfortable flip-flops or water sandals. 
If you wear spectacles or corrective lenses and do not want to miss those wonderful and adventurous water sports, invest in a good-quality prescription snorkel mask. This will help you enjoy every activity without worrying about your lenses or spectacles. 
Being at the beach means full enjoyment and if you want to make every moment memorable, avoid loading yourself with unnecessary stuff. Take with you just a few useful items and leave other things behind in your hotel or resort.
Wrapping-It-Up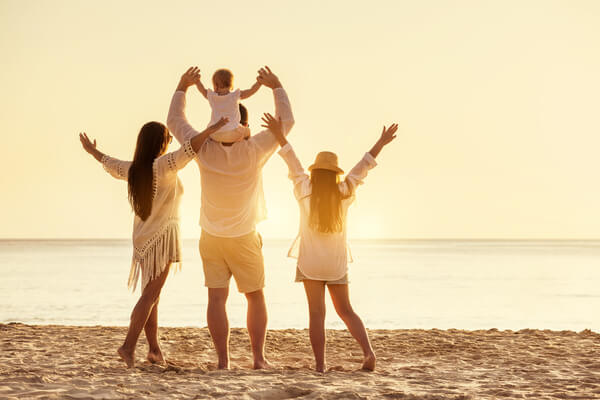 When you are heading off on an island or beach vacation, it is wise to travel light and take with you the most useful stuff. You will not only save on checked bag fees but also won't waste precious time waiting at the luggage carousel. 
The best way to make sure you travel light but have everything that you will need in your bag is to plan and make note of everything.
Are you ready for your beach trip?