Buttermilk, a fermented drink, is one of the best drinks you can have on a hot summer day. It is tangy, spicy, quenching, and amazingly tasty! It is used for marinating, baking, cooking, and even applied on the face for a fresher look.
Buttermilk, also called as neer mor, or chaas contains vitamins, potassium, calcium, and phosphorus. It has an emulsifying capacity and flavor and easy to digest because of its lactic acid bacteria. Having it in the morning can keep you away from gastrointestinal worries.
Fresh and cool buttermilk in an insulated tumbler can also be a source of relief from blistering heat, controlling cholesterol and blood pressure. But, buttermilk does not have to be boring. You can try multiple buttermilk recipes for a fun taste every time! Here are some recipes you should try!
1. Buttermilk with vinegar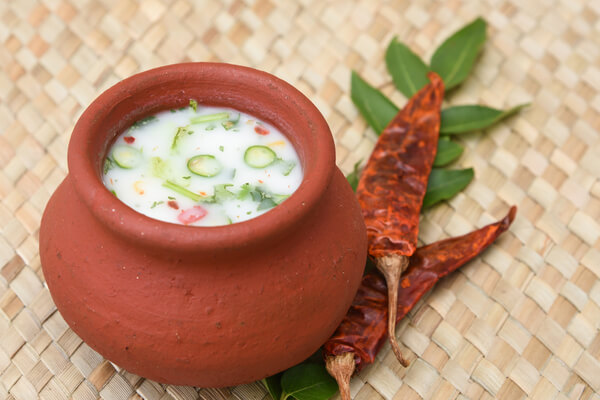 One of the simplest ways to prepare buttermilk is to make it with vinegar. This buttermilk recipe is tangy and you can whip it up in two minutes. Take a cup of goat milk, skimmed milk, or almond milk (ensure the milk should be at room temperature), and add one tablespoon of white vinegar, or apple cider vinegar to it. Stir it slowly and mix it well. Set it aside for 10 minutes. As the result of reaction, the casein separates and can be taken out from the curdled milk. The plastic-y lumps are used for making cheese and the remaining water is the buttermilk. Pour it in an insulated water bottle, and you are all set for sipping buttermilk for the day.
2. Buttermilk from yogurt
The most common way of preparing buttermilk is to prepare it from yogurt. You can either prepare yogurt at home or use a packaged one. The yogurt is enriched with protein, vitamins and phosphorus. The buttermilk in which homemade yogurt is used is more nutritious as compared to tin yogurt. This buttermilk is mildly sour in taste and fights against the heat.
Take ¼ cup of milk at room temperature and whisk it with ¾ cup of regular yogurt. Leave it for 15 minutes and buttermilk is ready. In the case of Greek yogurt, take both ingredients in equal parts and mix them well. The buttermilk with yogurt can keep in the refrigerator for one week. You can easily pour the buttermilk in an insulated tumbler or an insulated flask and carry it to work.
3. Buttermilk with cream of tartar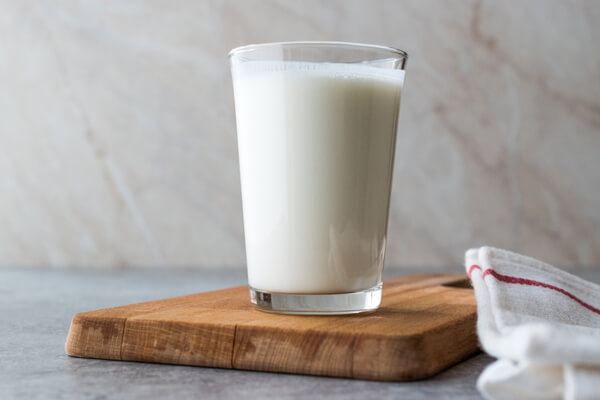 For people who don't like the taste of vinegar or lemon in buttermilk, this recipe is an excellent substitute. This buttermilk is prepared with two ingredients i.e. milk and cream of tartar. You'll need a cup of warm milk and add cream of tartar to it. Stir it vigorously to avoid clumping. Rest it for 15 minutes and it is ready. Leave it longer for better consistency. Cream of tartar is an acid and stimulates the acidic agents in buttermilk. This buttermilk is also sour in taste and creamier as compared to other buttermilk recipes.
4. Buttermilk with sour cream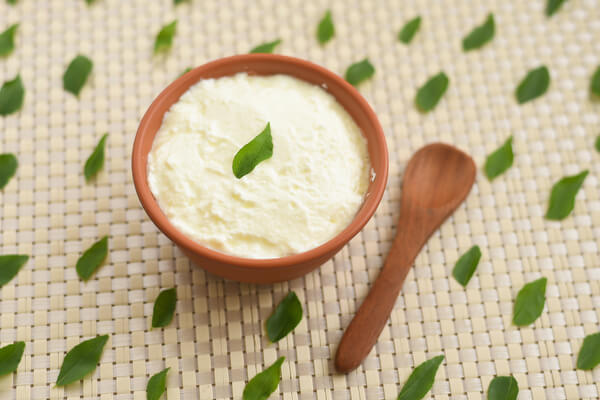 If you are want that thick buttermilk, then adding sour cream is a great idea! Sour cream is a combination of lactic acid bacteria. It is usually used to ferment cream. Take some sour cream and mix it with water or milk and whisk well until you get a fine smooth thin texture. For thinner texture, you can add water. This buttermilk is also used to tenderize meat or add to soups and salad dressings.
5. Buttermilk with lemon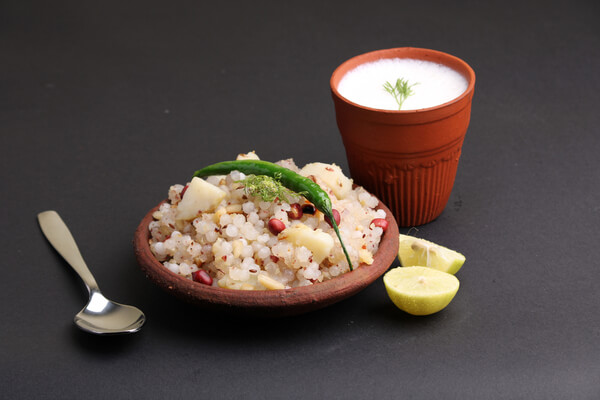 A natural ingredient that helps in making of buttermilk is lemon. This buttermilk is not as thick as regular buttermilk. Some people add cream to change its consistency. Add a little lemon juice to regular milk. Allow the mixture to stand at room temperature for 15 minutes. It would look curdled. Stir it well and the buttermilk is ready. When lemon juice is mixed with milk it increases the acidity of milk because of citric acid and the milk turns into curd. The same process is used to make cheese. This buttermilk recipe is slightly tangy in taste.
6. Buttermilk with buttermilk powder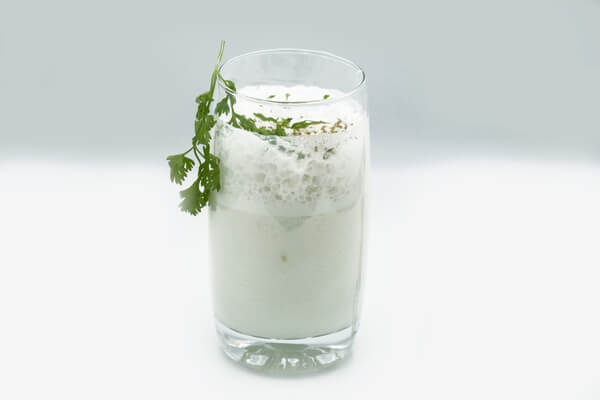 This powder is actually buttermilk that is pasteurized, concentrated, and then dried. It is easily available at any well-known grocery store. Its composition is similar to skimmed milk. It is used to produce taste, texture and creaminess in baked items. This buttermilk recipe is low in fats and a source of protein. Take one cup of water and add some milk powder to it. Mix it well and your buttermilk is ready. Some people add vinegar to give buttermilk a better taste. This buttermilk is creamy in taste and foamy in texture.
7. Dairy-free buttermilk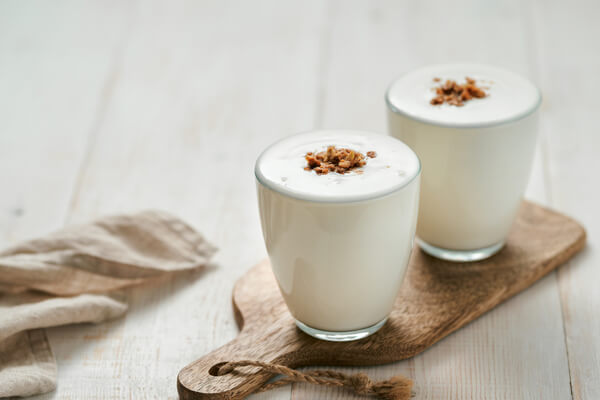 For a dairy-free version, try this recipe. Those who are lactose intolerant and allergic to dairy products can have this buttermilk. You need vanilla almond milk yogurt, almond milk and white vinegar to make this buttermilk recipe. Mix vanilla almond milk yogurt, almond milk, and some white vinegar. Stir this mixture well and then leave for 10-15 minutes. Your buttermilk is ready to use. It is rich in taste and a great source of nutrients. This buttermilk is also available in tin packs or glass bottles.
8. Buttermilk with tofu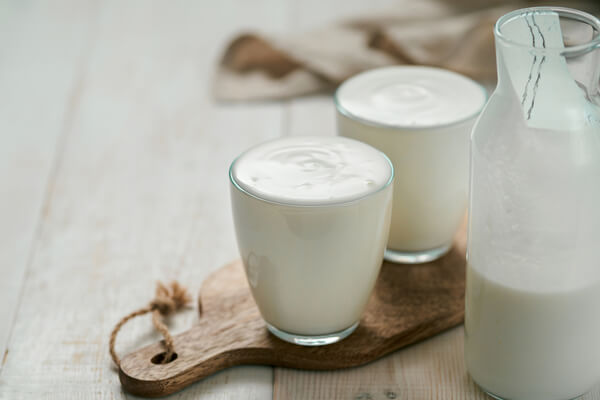 There are two opinions regarding Tofu. Some declare it beneficial while others deny it. Tofu is prepared from soy milk. Generally, it is declared safe for human health. The process of making soy milk is same as cheese.  It contains all essential amino acids. Tofu, water and vinegar/lemon juice are needed to make this recipe. It is important that tofu should be soft. This buttermilk is rich in protein, carbohydrates, fiber and calcium. Add Tofu to water, and some vinegar/lemon. Blend them well. The rich creamy buttermilk is ready. You can some coriander leaves in the end for a refreshing taste and smell.
9. Buttermilk with soy milk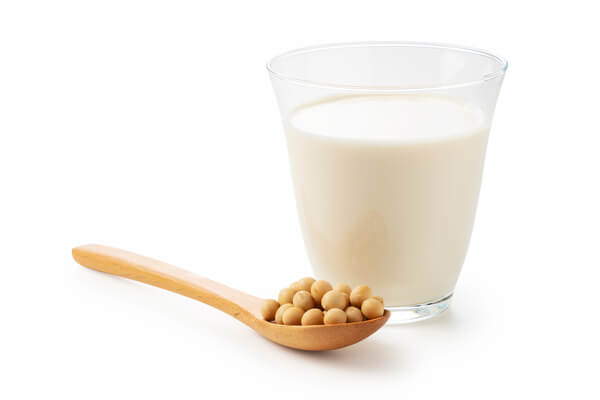 This soy-based alternative recipe is dairy-free. This recipe is also recommended for lactose- intolerant patients. Soy milk is made from soybeans. It is balanced in carbs and high in protein. It stands in the nondairy milk section. All you need are two ingredients; vinegar and Soy milk. This buttermilk is rich in vitamins, minerals and calcium. Add one tablespoon of vinegar to a cup of soy milk. Mix them well. And your buttermilk is ready! But, for better consistency, you can use cream of tartar also in place of vinegar. Cream of tartar will give it a silky creamy texture.
10. Buttermilk with cashew milk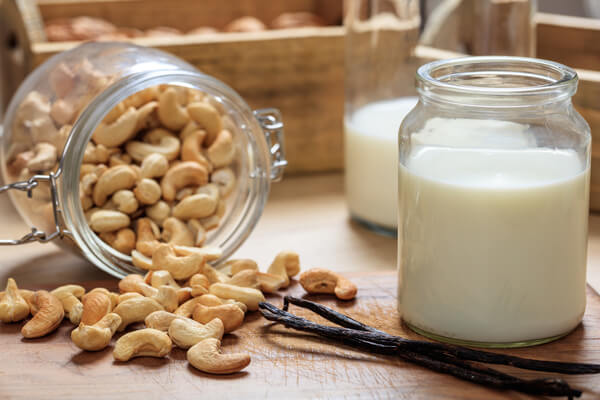 Buttermilk with cashew milk has two benefits; it is low-carb and free of dairy products. So, people who are weight-conscious people, or lactose intolerant can enjoy it freely. All you need are only two ingredients; cashew milk and vinegar. This buttermilk is rich in consistency and loaded with minerals and vitamins. It improves immunity and boosts energy levels. People living in cold places can sip it frankly. You'll need 1 tablespoon of vinegar and mix it with 1 cup of unsweetened cashew milk. Stir it well to get a better result. If you can't get cashew milk then you can easily make it by soaking cashew overnight and in the morning rinse it and blend it with water.
Conclusion
Although buttermilk sounds like a high-fat drink, the truth is far from it. This drink is being consumed for centuries and is considered to be extremely healthy. It is rich in protein and builds your muscles and bones. It is the best drink to settle your thirst and lower the body heat. It boosts the energy level and enhances your immunity. It keeps you hydrated and maintains a water balance. Cultured buttermilk is lactose-free for people who are lactose intolerant. Homemade sour buttermilk is thinner compared to commercial buttermilk and has a vinegary taste. You can make a jar of buttermilk every day and store it in the fridge for everyone to enjoy throughout the day. So, go ahead and try out these delicious buttermilk recipes.