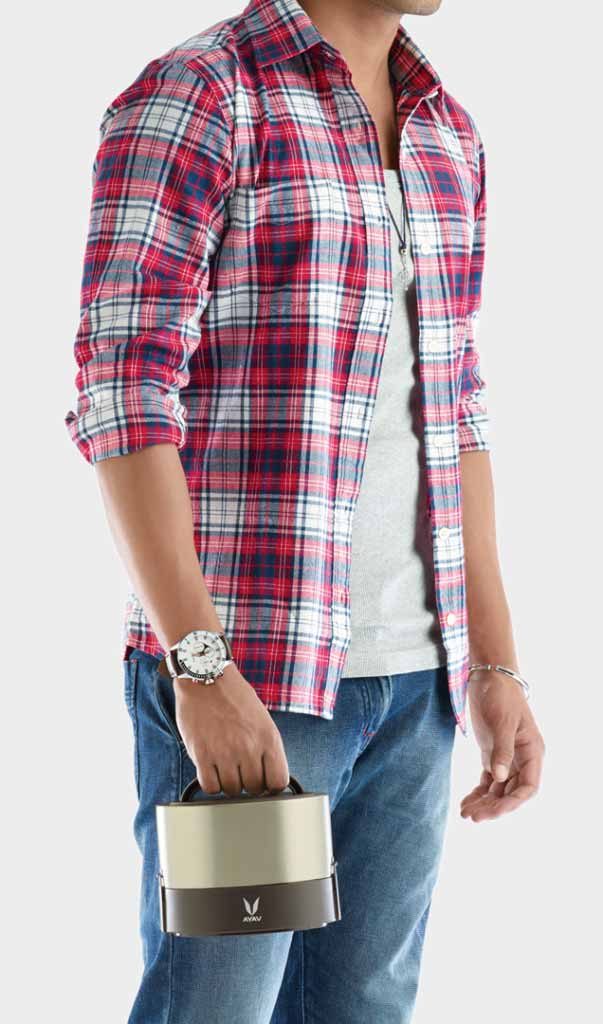 Power lunch on-the-go
Introducing Vaya Tyffyn 600 ml, a two
container, vacuum-insulated lunch gear that keeps your meal warm for upto 4-5 hours, Perfect for a quick and fresh meal at school, college or work!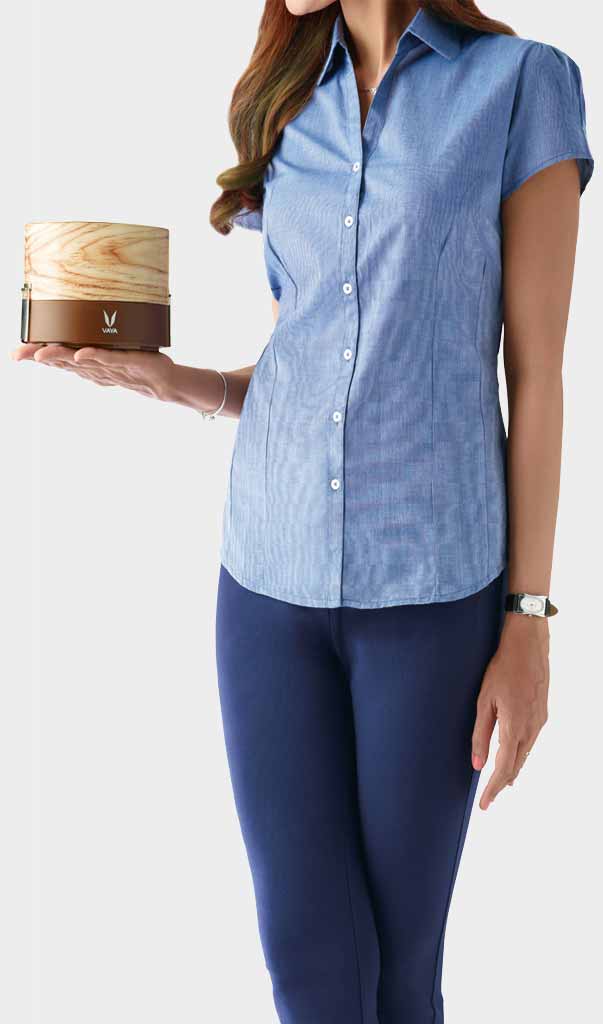 Pack Your Lunch With Innovation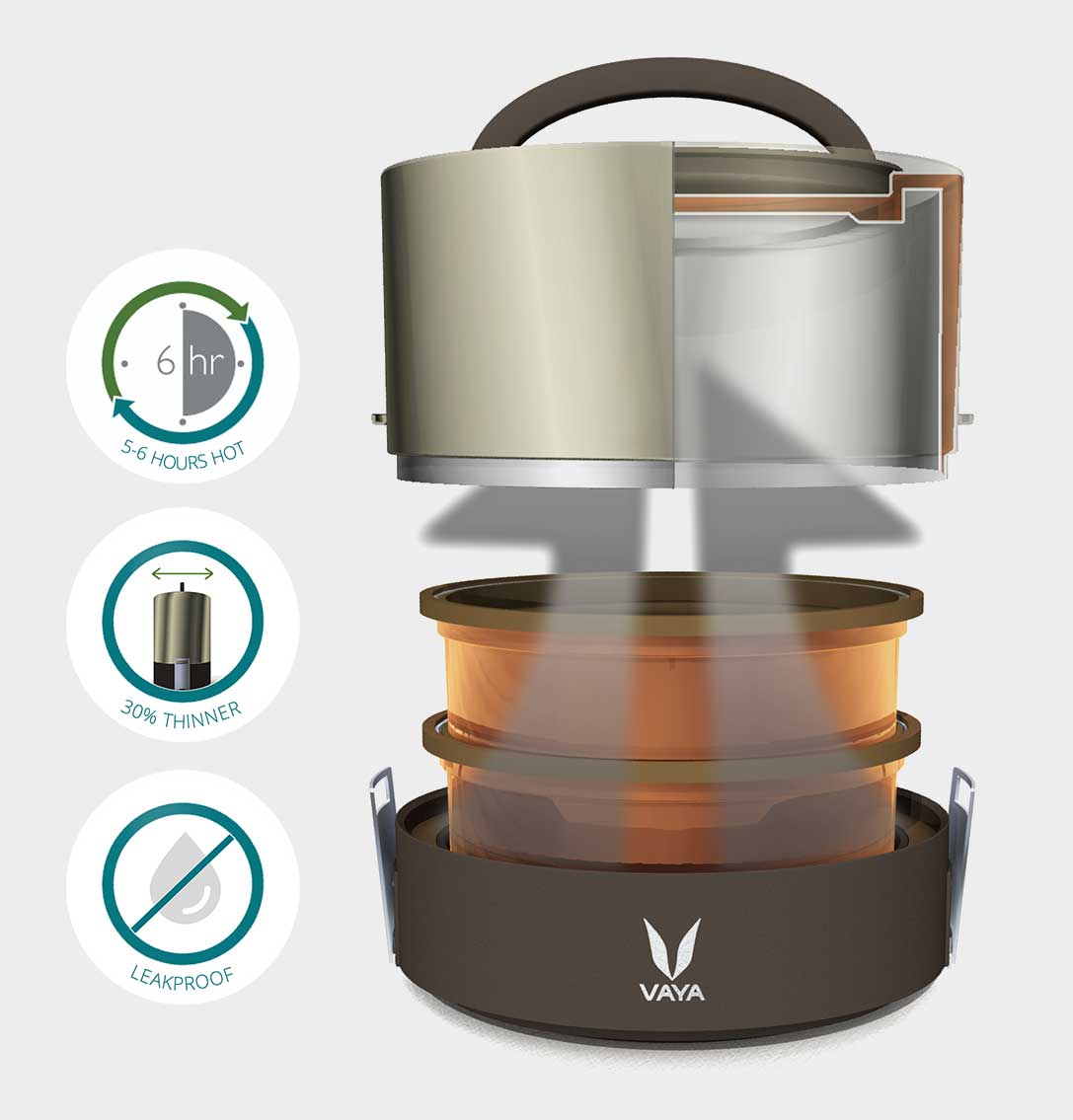 VacuTherm Insulation
Double walled high vacuum insulated stainless steel shell that traps heat as it rises
Hot & Cold for 4-5 Hours*
Traps heat and temperature to keep your meal hot or cold*
30% Thinner
Compact oval design thinner than any other tiffin
Leak Resistant
Positive pressure seals container lids
Highest Quality Materials and Finishes
Food grade stainless steel shell and inner containers
* Under test conditions, refer to FAQs for more details.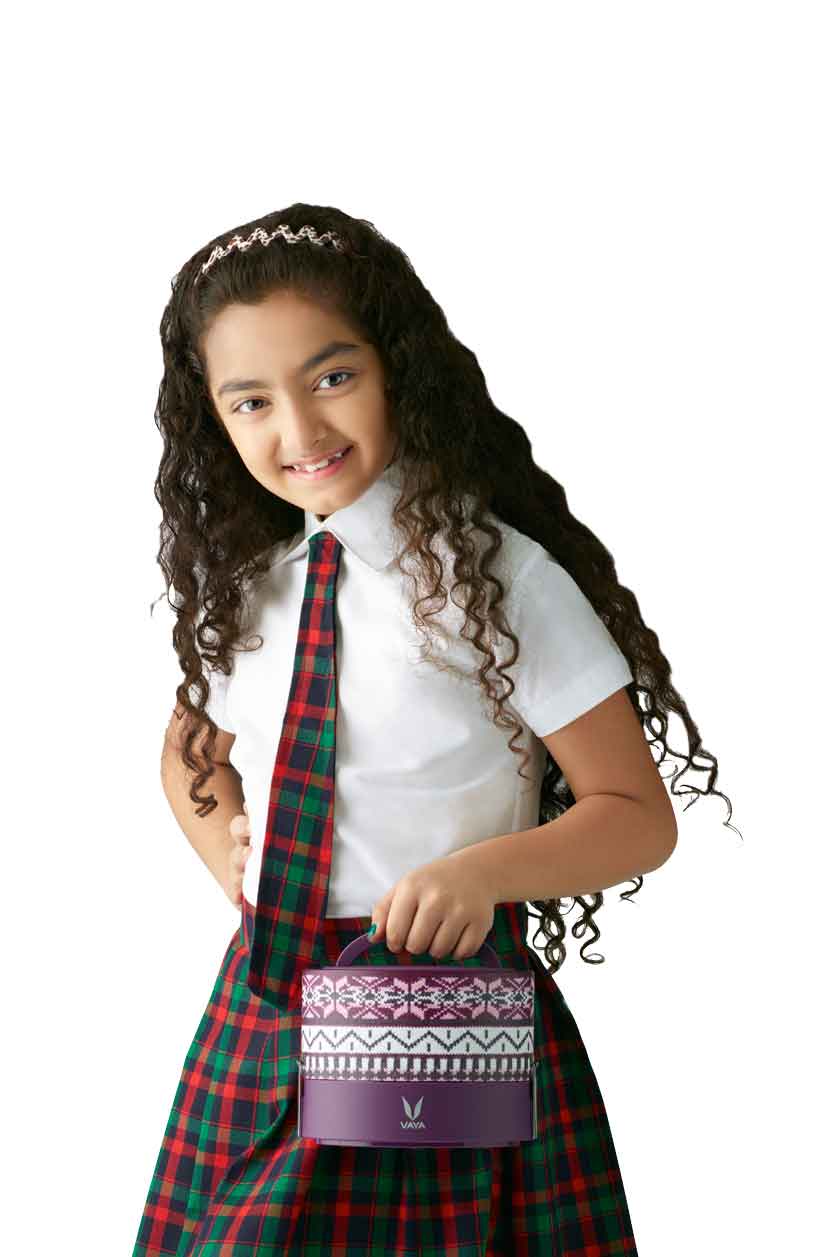 Packed with Goodness
Let your kids carry the warmth of
nutritious, home-cooked food in a smaller, lighter Vaya Tyffyn 600 ml. Made of stainless steel, the Tyffyn is the safest way to carry food!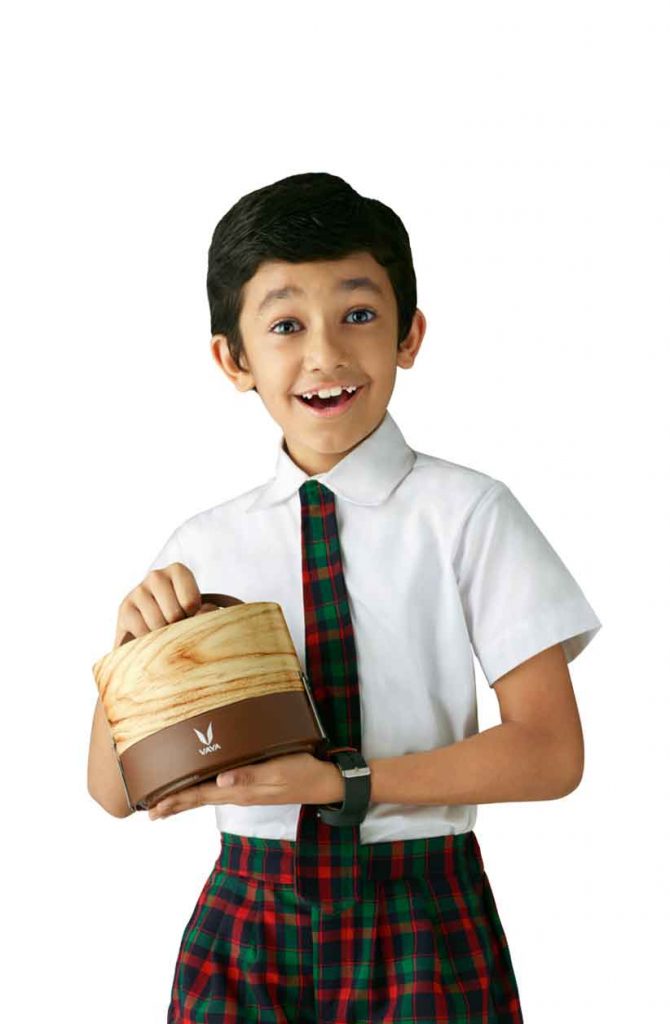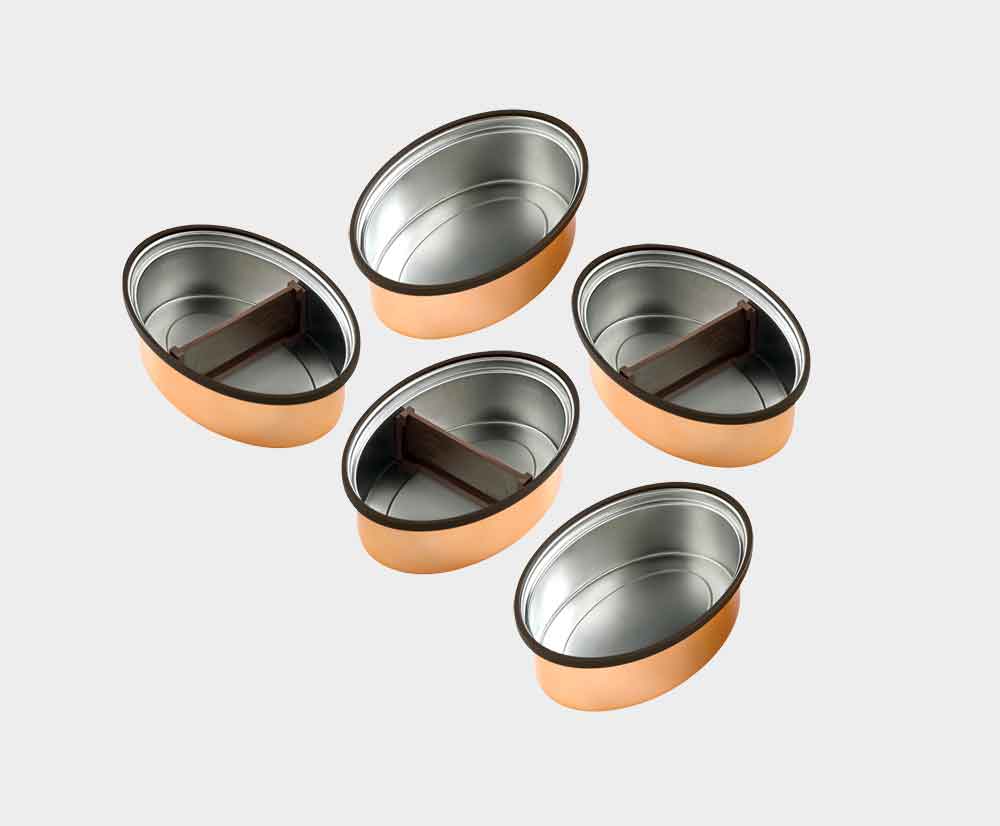 Carry more variety
It's Snack Time
Copper-coated Tyffyn containers double up as great snack boxes. Fill them up with fruits, nuts or any of your favourite snacks and enjoy them fresh anytime, anywhere!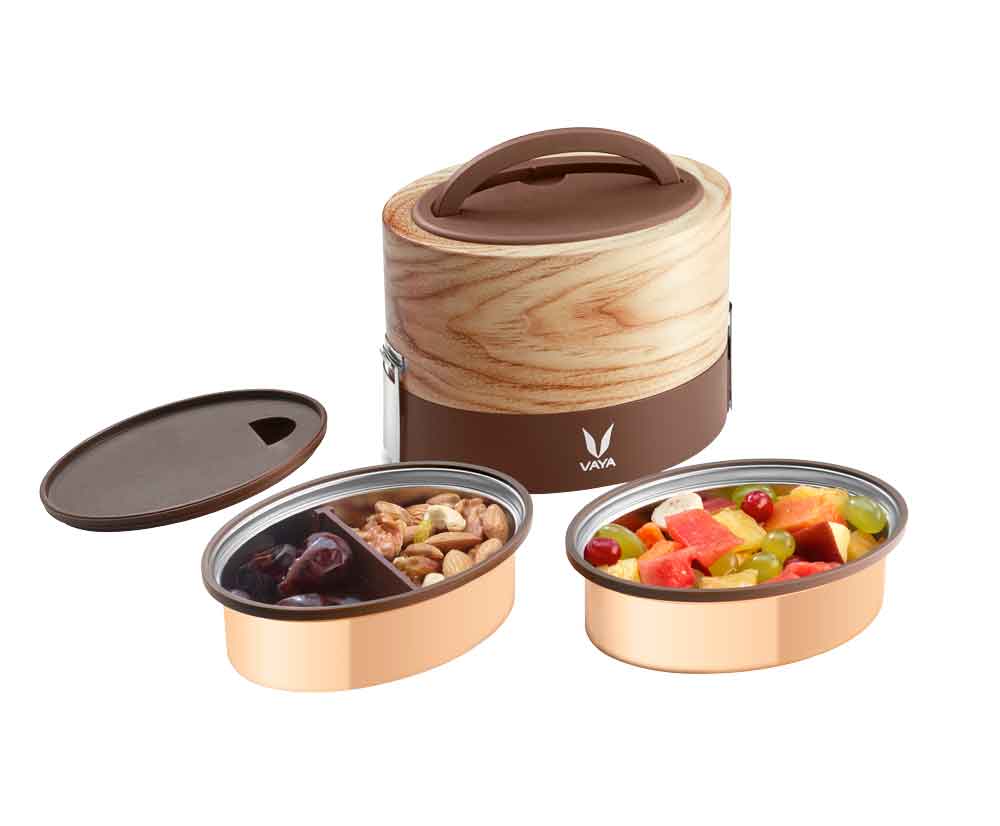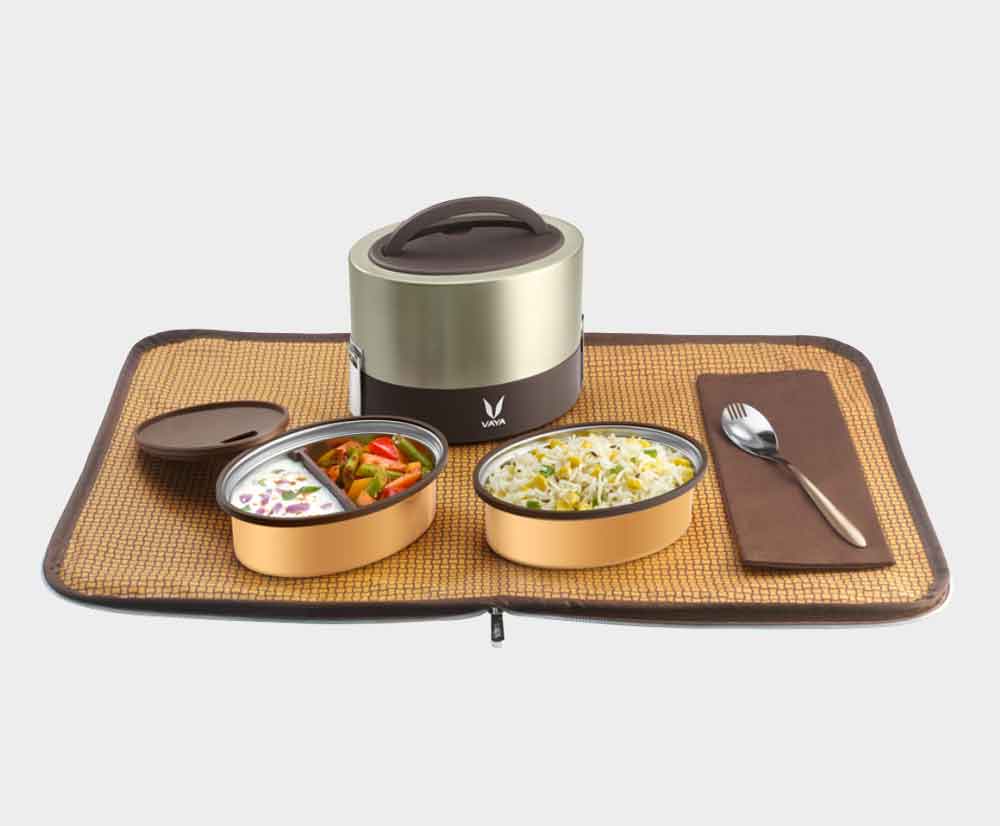 Move and Dine in Style
BagMat, an incredibly smart shoulder bag that unzips to a full tablemat! Vaya Tyffyn 600 ml provides extra space in the BagMat, that lets you carry your water or yogurt bottle and even some whole fruits!
Product Specifications
Dimensions
Height: 13 cms
Minor diameter: 11.5 cms
Major diameter: 16 cms
Volume: 600 ml
Material
Tyffyn outer shell: Stainless Steel with internal copper lining
Tyffyn inner container: Copper finished stainless steel
Lid Base, lids and handle: FDA approved BPA-free plastic
Packaging: Cardboard
Services
Warranty: 1 Year
Shipping: Within 6 Hours
Delivery: Within 5 to 7 days of shipping
Delivery only in India
What's In The Box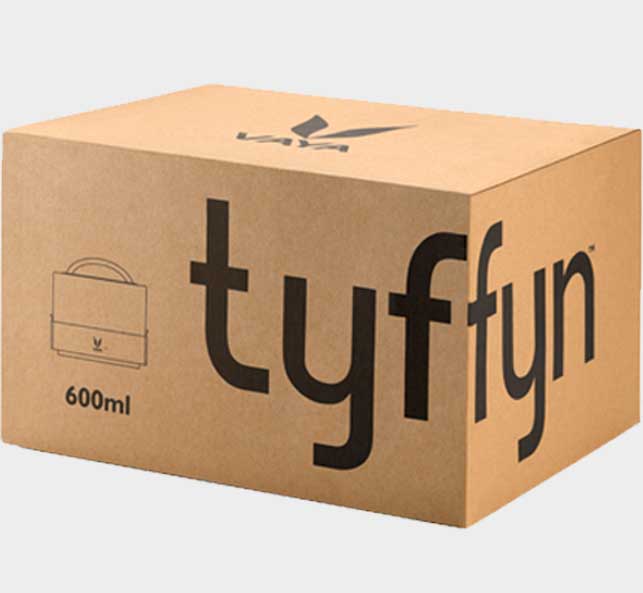 One unit outer shell with handle
One unit tyffyn base with latch
Two units inner containers of capacity 300 ml
Two unit partitions for 300 ml container
Sold by Shamaru Trading Company
Sold by Shamaru Trading Company